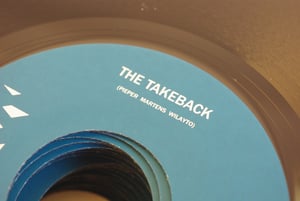 $

5.00
The Rail Runners - "The Takeback" / "Crash Burn Learn"
7" Vinyl Record.
Limited Edition of 300 copies.
Recorded live with no overdubs.
100% Analog (recorded, mixed, mastered).
Each record comes with a FREE download link for six MP3s. Two from the vinyl single, plus four extras from the same recording session!